As government's lift Covid restrictions, (or are forced into removing vaccine passes in the workplace), businesses are preparing for life in a post-covid world.
The new normal will look different for all kinds of businesses. According to a report published by Accenture, 83% of employees said they prefer a hybrid model. Yet without a full understanding of how a hybrid model will work – and what impact it will have on the company – employees are feeling anxious.
McKinsey reports that nine out of ten executives they interviewed were planning a hybrid model. At the time of the report (May 2023), the majority of C-suites only had a high-level plan for how they will integrate the new normal.
Adapting to "new normal" work environments during the pandemic was not plain sailing. Workers struggled to work efficiently due to distractions, and inadequate technological solutions meant they didn't have access to all the files or apps they needed to do their job.
And these were only minor complaints. In some cases, computers had to be left on in the office so people working from home could access the network remotely. However, when the computer crashed there was nobody in the office to reboot it.
Technical issues top the list of priorities to organise. Without IT solutions that provide employees with the right tools, a hybrid model is a non-starter. Companies also have to determine how to secure networks and how a remote workforce can collaborate successfully from remote locations.
Cloud software is key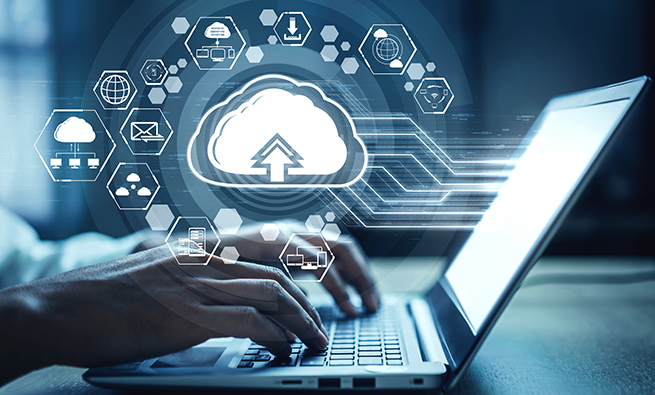 To date, companies have resisted migrating, or fully migrating to the cloud. IBM reports the majority of their clients only transfer 20% of their data to the client. The reasons they give for that are due to unique workloads, they use other cloud providers or in-house IT personnel who lack the relevant skills.
Another reason for the semi-shift is because firms are concerned about privacy and security – particularly with sensitive data that could land them in hot water with the Information Commissioner's Office.
There's little doubt that cloud migration does have its benefits that support, and in some cases, define the switch to a hybrid model. The problems around security also have solutions (which we'll discuss further down the page).
An appealing factor of cloud computing in 2023 and beyond will be cost savings. Cloud servers are far less expensive than onsite servers. They also give you more scope to micromanage your business – which could be critical if the economy goes belly-up.
Cloud software is typically purchased on a per-user-per-month basis for a minimal fee. The arrangement makes it easy for you to manage your budget month-by-month and is simple to scale; you can add and remove users in a matter of clicks.
A number of surveys also show the positive effects remote working in the cloud has on productivity. A report conducted by tech giant Microsoft reveals that 80% of IT professionals confirmed cloud software has improved their output.
Cybersecurity is a growing threat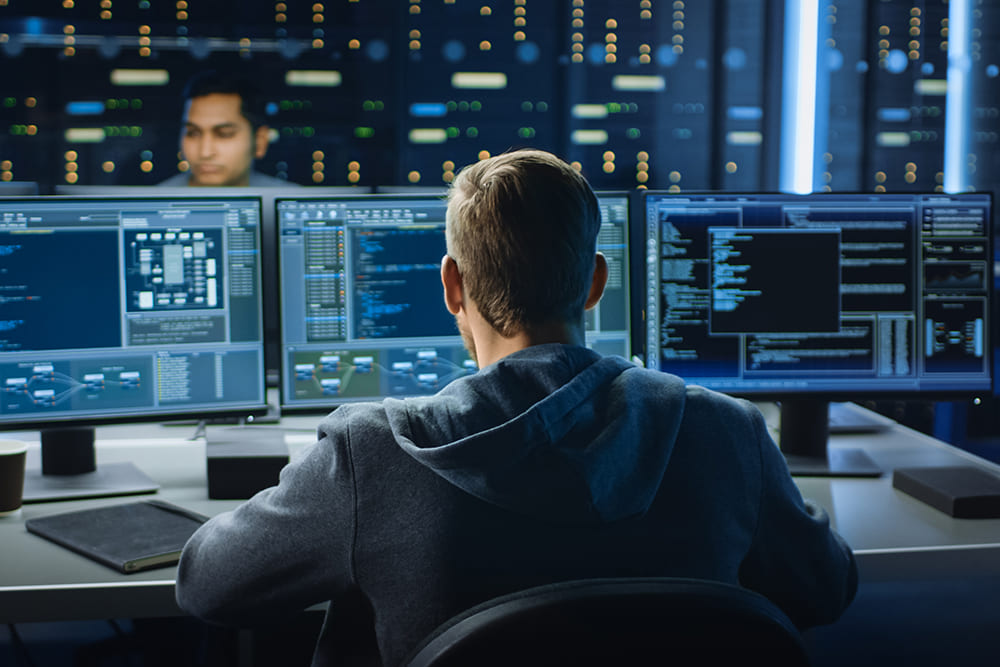 Concerns around cloud security are valid. The proliferation of malicious malware should have business owners of all sizes scrambling to shutter up their IT network.
Given the rise in cybercrime, moving to a hybrid model may feel counter-intuitive. Home networks present more potential targets to hackers and the increase in apps needed to operate remotely could provide more gateways.
Despite the threat of hackers, mainstream media reports the majority of small businesses are not concerned about suffering a data breach. There is a misconception that hackers only go after the mega-bucks of Fortune 500 corporations.
That's not the case. Cybersecurity firms reveal that 78% of cyberattacks target small businesses. Small businesses may not deliver a major payday, but they are easy to infiltrate. The average ransomware payment is $10,000 – not a bad payday for most hackers.
Moreover, the reality is that whenever a major corporation is hacked, their SMEs customers become the next target. Once hackers have access to some of your sensitive data they will collect more and use it to infiltrate your business network. Cybersecurity then becomes a serious issue that needs addressing when deploying a hybrid workforce. One in five small businesses suffers a data breach because they fail to install adequate cybersecurity protocols.
Pivoting to a hybrid model may also include other policies your company has been resisting; Bring Your Own Device (BYOD). Allowing employees to access your business network on personal devices raises a whole new problem in relation to cybersecurity.
The capacity for employees to work when they want from any device in any location gives them the freedom of choice; a hot topic right now in more ways than one.
Autonomy is, of course, one of the perks a hybrid model provides. Flexibility is one of the key reasons why so many employees are in favour of remote working. The issue for C-suite decision-makers is whether to allow employees to access your business network on personal devices.
Investing in portable devices for your entire workforce will not be kind to your budget. When most employees already have their own devices anyway, permitting BYOD seems the most convenient solution.
This, of course, raises more concerns around IT security. Fortunately, there are also IT security solutions that fence off personal devices and can arguably make your overall cybersecurity defence stronger than they are with an in-house server.
Cloud security solutions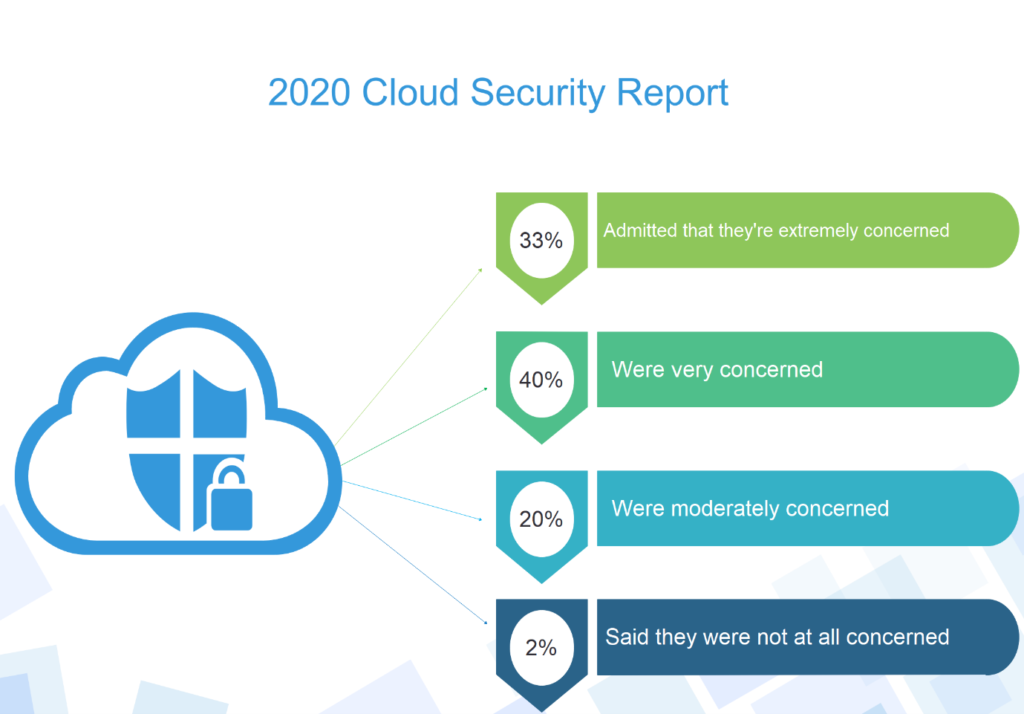 There is no blanket strategy for a hybrid work model. The same rule applies to a strategy that secures your business network. Providing you comply with the framework imposed by the ICO, you should be able to avoid a crippling fine as well.
That said, the principles are the same even though the standards are different depending on the level of sensitive data you store.
Cloud technology has a huge part to play. Its encryption protocols mean the data cannot be read without access to relevant keys. There is also a host of preventative IT security tools that add extra layers of protection to your cloud data.
Whilst businesses want more reassurance from software manufacturers that their products do not contain the vulnerability, the onus to protect your network is like with individual businesses.
Once a security patch has been released, you must update your software. Failing to patch up your IT systems will be considered negligent by the ICO. Patch management services are recommended.
The "new normal" is likely to create a few teething problems, but with the right IT tools in place, there will be fewer disruptions for your employees. The bigger challenge is how to adequately protect your IT network from hackers.